Just Thinking: A Response to Trump's Alleged Anti-Haitian Remarks
December 28, 2017 • By V. Knowles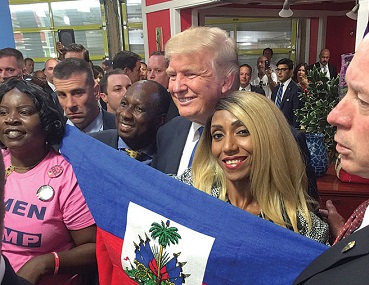 Two unnamed officials told the New York Times that President Trump said people coming from Haiti "all have AIDS," that Nigerian immigrants would never "go back to their huts" and that Afghanistan is a terrorist haven.
This comes on the heels of calling most Mexican immigrants, rapists, murderers and thieves.
Hence the call for the Wall to protect us from them.
I pause at this time to think of how St. John described the arrival of Jesus.
For God so loved the world that He gave His only begotten son....
Jesus, upon His departure from earth, instructed the disciples to go into all the world and preach the gospel to every creature.
That confirms to me that all men are candidates for salvation, capable of becoming greater than the circumstances in which they were born, and rising above their "raising."
Nevertheless, that stubborn persistent attitude refuses to die more than 2000 years later. It seems that certain people think that some men are undeserving of anything better because of who they are, what they represent and where they come from.
Yep, and since they are hopelessly corrupt, we are justified in our attitude in treating them as a detriment to society.
Remember the accusation about the Mexican American judge's inability to render a fair and impartial judgement because of his heritage. Perhaps if we stemmed Nigeria immigration recruitment 2017, we would be better off?
This reminds of the 1933 Princeton University study where Daniel Katz and Kenneth Braly asked 100 students to list traits of 10 racial and ethnic groups, then check the five they felt best characterized each group. Because the students agreed so often — 75 percent described Negroes as lazy; 79 percent described Jews as shrewd — Katz and Braly were able to prove that these generalizations arose from widespread social attitudes rather than individual experience.
It was what social psychologist Thomas Pettigrew described in 1979 as the "ultimate attribution error," a double standard that explains negative outgroup behavior as dispositional ("that's just what those people are like") while dismissing positive outgroup behavior as exceptional: a fluke, a stroke of luck, the product of lots of effort, etc.
In the foregoing atmosphere, it becomes ever so easy to denigrate the immigrant or stranger who does not look like you, act or speak like you. His pidgin or creole sounds guttural to you and so you consider it valueless.
This establishes the case for spiritual and secular education where you take the time to learn about individuals and make proper assessments based on person-centered research and investigation.
Any other way is a lazy man's method and unfair to you and the object of your disdain.
What's funny is this -- life has a way of cruelly reminding us that we do not remain, strong, vibrant and arrogant forever.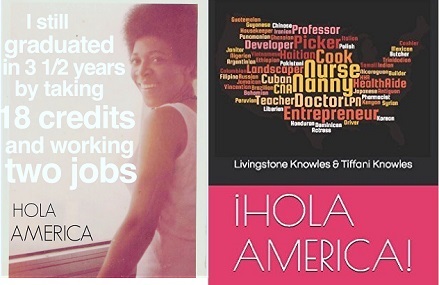 In the twilight of our years, we become humble and childlike in need of a helping hand. I discuss this and many other issues in my book HOLA America: Guts, Grit, Grind and Further Traits in the Successful American Immigrant.
Do we tell the CNA who is probably of Haitian, Mexican or African heritage, in our nursing home, lying flat on our backs, bed sores assailing us with filthy, soiled Depends to keep your filthy AIDS-infected, murderous hands off me and go back to your country?
Or do we say, "Thank you, my dear, I don't know what I would do without you?"
Before we get there, we had better become fully conversant with the meaning of, "Thou shalt love thy neighbor as thyself."
My friend was a successful businessman. Then one of his employees showed up with a gun, intent on killing as many people as he could. In an attempt to disarm the man, my friend lost a hand and an eye. When he was released from the hospital weeks later, his savings was gone and he moved into a shelter for people who are homeless. He also has Parkinson's disease and a deadly form of skin cancer. He struggles to walk or get out of a chair by himself, but he is one of the most cheerful and positive people I have ever met.
My friend has now moved to an apartment where he lives on a small pension. Regardless of what he is doing or how arduous it is for him, my friend's goal is to never leave anyone without a smile. He learns people's names and remembers them the next time he sees them. He finds opportunities to build people up and is generous with compliments. Many people in his position would blame God or become bitter, but not my friend. "That's no way to live — and I've still got a lot of living to do," he has told me.
How easily we forget that in a moment, in the twinkling of an eye we can lose everything and in desperate need of a helping hand. You cannot control where that hand comes from or the color or make up of that hand.
No man is capable of doing everything, all the time and everywhere.
Someday you will need the help of a teammate because, Together, Everyone, Achieves, More.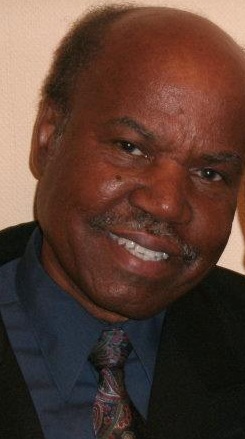 V. Knowles is a husband, father and prison minister with an interest in penning issues that serve to uplift mankind. He melds his love for Classic literature, The Bible and pop culture - as sordid as it may be - into highly relatable columns of truth, faith and justice. Hence the name: Just Thinking. If he's not buried in a book or penning his next column, you may find him pinned to his sectional watching a good old Country and Western flick.

Visitor Comments (43)
The dilemma, facing any minister of the gospel witnessing to a world of Kate Spades and Anthony Bourdains, is sharing the knowledge that coming to Christ does not mean all your troubles will disappear. How does one lay hold of the blessed life?
Starz's new docuseries Warriors of Liberty City is far more than a sports tale, selling pipe dreams to inner city youth.
The last major primary night, August 28, before the November election was a major upset for former Rep. Gwen Graham but a victory for Tallahassee Mayor Andrew Gillum in the Florida Democratic gubernatorial nomination.
Back To Archives